Services
For Buyers
Effective localization management & optimization
Buyers of language services need to make the most of their budgets and are expected to get high-quality and efficient localization results.  Getting those results without some experience in localization management and project management is a task that requires unique skill sets that our team possesses. We have the experience to guide you through the array of ever-changing localization process and technology options.  We also assemble virtual teams that can meet your localization needs cost-effectively.
LocalizationForce Virtual Team
Are you starting from scratch?
Are you looking for a turnkey solution?
Want to realize the benefits of a virtual localization team?
LocalizationForce(TM) helps clients meet business localization and translation challenges with virtual external teams. LocalizationForce provides the benefits of a dedicated localization team while increasing flexibility and minimizing risk. LocalizationForce is the result of the formalization and maturation of team services LocalizationGuy has offered for several years. This service provide responsive, outsourced solutions for language needs, with expert team leaders and members selected specifically for each client.
The service is meant to be turnkey but also highly interactive, with reporting and client meetings to foster transparency and goal orientation. More than a staffing agency, LocalizationForce gives clients a team with a high level of understanding of their business goals and strategy, awareness of budgeting and accountability, and veteran experience in localization and translation.
Clients appreciate the flexibility and lower risk this program presents. We build an experienced external team. Clients deal with experts who know their industry. LocalizationForce also offers tremendous added value, advising clients on where they are in terms of technology and the arc of their localization journey as a company.
Process Optimization
Confident of your translation quality and speed? 
Are you sure you are not paying unnecessary fees?
LocalizationGuy can help you identify and eliminate defects in your localization process using a few very effective Six Sigma process improvement tools. If your business direction has changed drastically, such as a large budget cut, it is also a good time to review your process.
Technology Selection & Implementation
Feel overwhelmed evaluating the range of tools and technologies on the market?
Not sure which tools work best for your localization needs?
Need help making sure implementation goes smoothly?
Technology is critical to successful and efficient localization today. LocalizationGuy can objectively evaluate your needs and recommend the most appropriate solutions available.
We also help you implement technology. System implementation is a change management skill. We help you manage the expectations of personnel from the different departments that may be impacted, such as IT, authoring, and localization. LocalizationGuy can help you coordinate with multiple stakeholders including your executive sponsor.
Vendor Selection & Management
Need help finding best matching vendors?
Not sure if you need a large translation company, multiple smaller ones, or a few freelancers?
Want assistance negotiating the best rates?
Need help on vendor performance review?
LocalizationGuy can help you identify your needs and match you with vendors who offer the ideal solutions. When making suggestions, we take into consideration not only a vendor's capabilities and experiences, but also their philosophy and personality. After all, vendor selection is people selection. We believe you should consider the quality of the relationship you are building and not just a vendor's technology, pricing, or list of clients.
Localization Team Building
Need to build a localization team?
Need project managers, localization engineers or translators but aren't sure how to find talented staff?
LocalizationGuy has the expertise and network to effectively promote the positions you have available and help you recruit talented people.  We can help you pre-screen applicants, conduct interviews and set up contracts, according to your needs.
---
For Providers
Localization consulting: Be smart, be seen, be successful
LocalizationGuy brings more than 20 years of industry experience to the table with our LSP consulting services to help our clients see the road ahead with clarity and chart a smart path for growth. We focus on small and mid-sized LSPs, offering services in two key areas.
Strategic Business Consulting for LSP Owners 
Need immediate, exclusive access to a seasoned industry expert who can help you make critical business decisions?
Are you uncertain about your sales and service strategy?
Do you see the industry trends clearly in order to be prepared for the future?
Need a clear differentiator?
Ready to skip MLVs and sell directly to clients? Or want to establish stronger relationship with MLVs?
Need an intermediary between your sales and production teams?
LocalizationgGuy offers this knowledge-rich, strategy-intensive service to only five clients at a time in order to maintain the highest quality and generate actionable solutions.  We want to help LSP owners who are serious about making a difference in their companies.
LSP owners are often on their own when it comes to critical decision making. Take advantage of LocalizationGuy's expertise and more than 20 years of industry experience. We are your sounding board as you create a growth path that is clear and feasible.  Examples of this service include: 
Weekly Strategy Meetings - Now you can have a virtual vice president, director of sales or director of production. Depending on your needs, LocalizationGuy will work with you as a member of your executive management team to drive your company strategy.  But take note: we are not just interested in discussing strategies, we want to help you determine practical actions you can take to move your business forward.  You will have meeting minutes with action items from each meeting, and LocalizationGuy will follow up on each action item to get things done.  We are interested in you achieving results.
Ad Hoc Meetings - Sometimes you cannot wait for the scheduled meeting. No need to worry. You can contact us and set up an ad hoc meeting to quickly review the situation and make decisions to keep moving.
Annual Strategy Review – You may want to sit down with us once a year to review your business performance for the previous year and set goals for the new year.  LocalizationGuy can facilitate the annual meeting for you and make sure key topics are addressed so that you can keep charting the proper course. 
Marketing Consulting & Communications 
Do you need help creating a brand that is attractive in North America?
Not sure of the best way to communicate with potential customers?
What about earned media and achieving organic search engine results?
LocalizationGuy offers a wide range of marketing services to raise your profile in the United States and beyond. We have more than 15 years of experience helping clients define themselves and reach customers with appealing, targeted communications. Let us help you with: 
Branding - We help clients realize a clear brand identity that translates effectively to the market across media and customer experiences. Branding includes good design and well-crafted communications, but it is more than that. We help you create a brand structure and personality that also helps you make decisions about the way your operations and customer experiences can help build and enhance your brand.
Digital and Traditional Media Marketing Communications - LocalizationGuy can create a strong graphic identity and compelling communications content for your brand. We have decades of experience creating all forms of communications, collateral and advertising for traditional print media and online. Our experience includes everything from business materials to brochures, direct mail, search engine optimized websites, social media, email and online marketing campaigns and more.
News, Case Studies, White Papers, Business Content - LocalizationGuy helps you develop and distribute relevant content that will help your business be noticed by customers and media. Just as important, in today's online search-driven world, you have to continuously generate fresh content to be relevant to search engines and on social media. Generating these kinds of communications in-house can be difficult when you need to focus on running your business. Let LocalizationGuy do the legwork so you can do your work and have others know about it.

LocalizationForce Virtual Team
---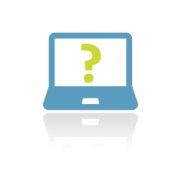 Technology Selection and Implementation
---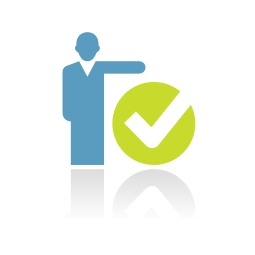 Vendor Selection & Management
---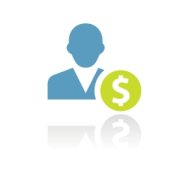 Cost-Effective Team Building
---

Process Optimization
---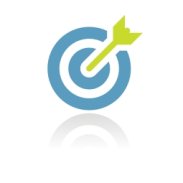 Marketing Strategy
---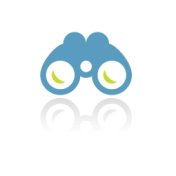 Business Strategy